As you will see below, Merribee carries a wide selection of fibers from Rainbow Gallery.  We cannot put all of our Rainbow Gallery fibers online so make sure to call us at 281 440 6980 if you do not see what you are looking for.
Splendor.  Splendor is strandable 12 ply silk fiber and works great for needlepoint, cross stitch, and embroidery.  Like other Rainbow Gallery fibers, Splendor looks fantastic on your needlework project.  As you can see below, Splendor is 100% silk and made in France.  Each skein contains 8 yards of premium fiber.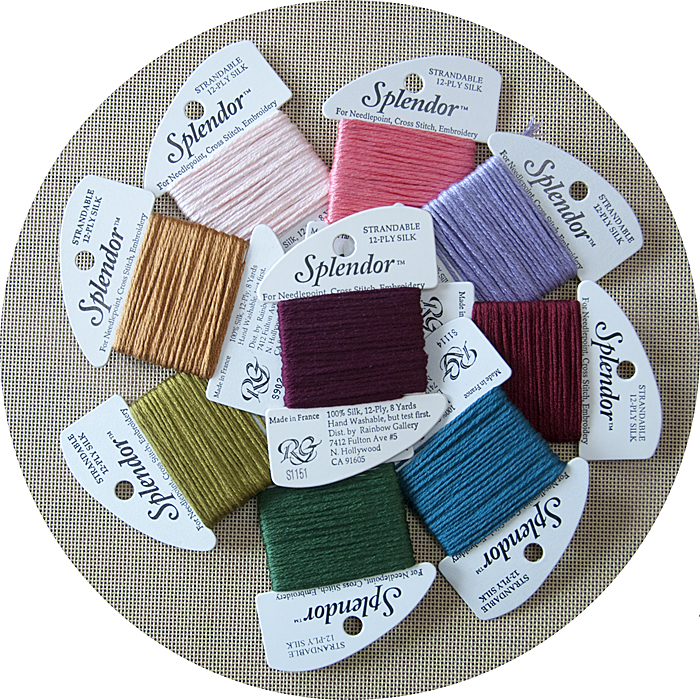 Variety.  When we said we carry a wide variety of Rainbow Gallery fibers we were not joking.  If you are looking for a special fiber to embellish your project the Rainbow Gallery selection below works great.  We carry Water n Ice, Multi Fyre Werks, Gold Rush XS, Precious Metal, Sparkle, Treasure Braids, Ribbon Rays, and much more.  In addition, you will see Rainbow Gallery's Petite Very Velvet.  Very Velvet is made from 100% nylon and comes in 15 yard skeins.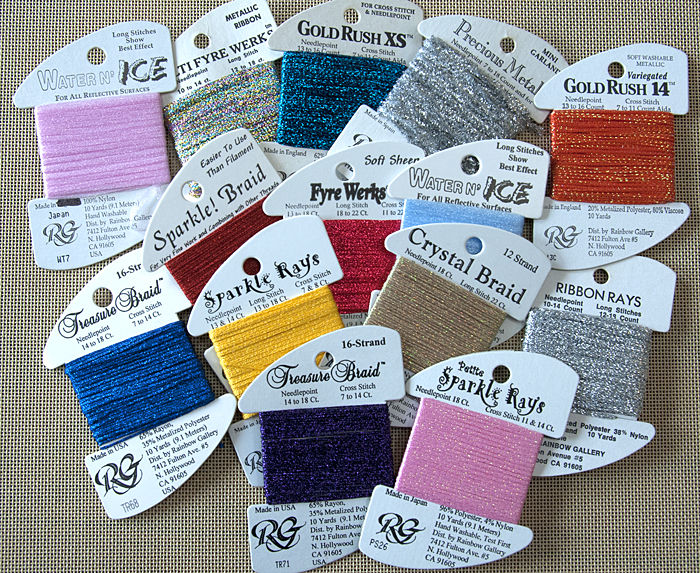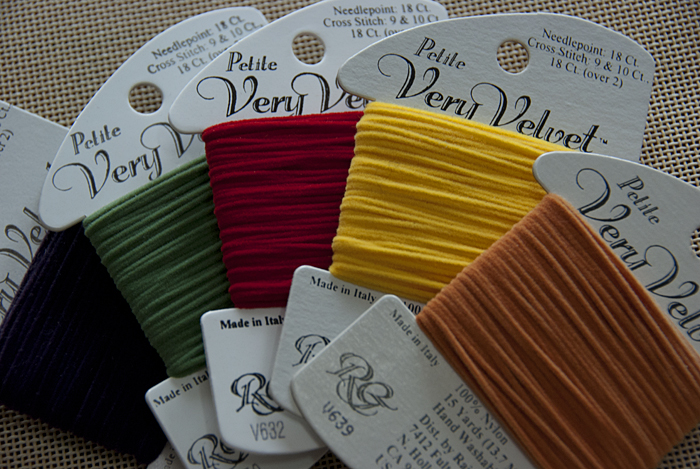 Flair.  Displayed below you will see the unique tubular Flair ribbon fiber from Rainbow Gallery.  Flair works with 12 to 18 count needlepoint canvass and is made from 100% nylon.  For long stitch applications use with 16 to 24 count canvass.  Each skein contains 10 yards of fiber.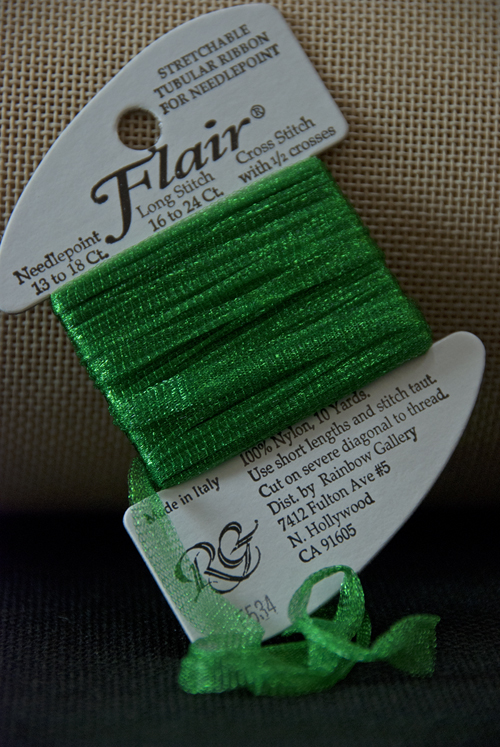 Order.  To order any product on the Merribee Needlearts website, simply call 281 440 4980 during normal business hours.  That way we can give your inquiry the personal attention you deserve.