DMC Floss.  Used for needlepoint, cross stitch, smocking, and embroidery.  Below you will see a few loose skeins of DMC Floss already worked up on a Sandy Jenkins canvass.  Merribee carries the canvass, DMC Floss, conducts classes to teach you how to needlepoint, and will finish your special project when complete.  Your one stop needlework shop.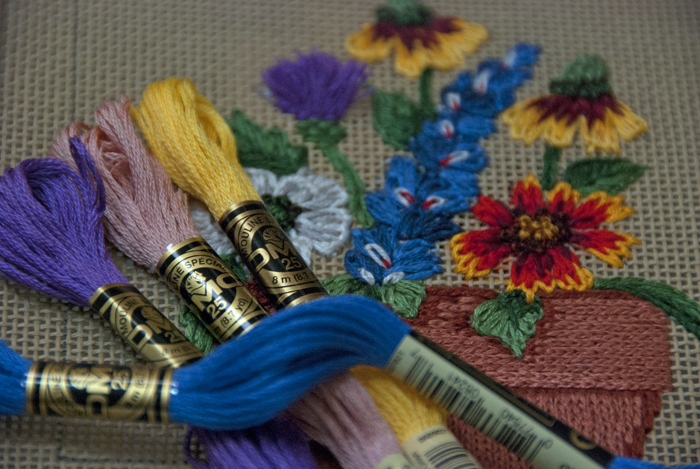 DMC Tapestry Wool.  Made in France from 100% pure virgin wool, this fiber is used for needlepoint and cannot be split.  It comes in 40 yard and 8 yard hanks.  Tapestry wool is best used on 12 and 13 count canvass and it should not be used on 18 count canvass.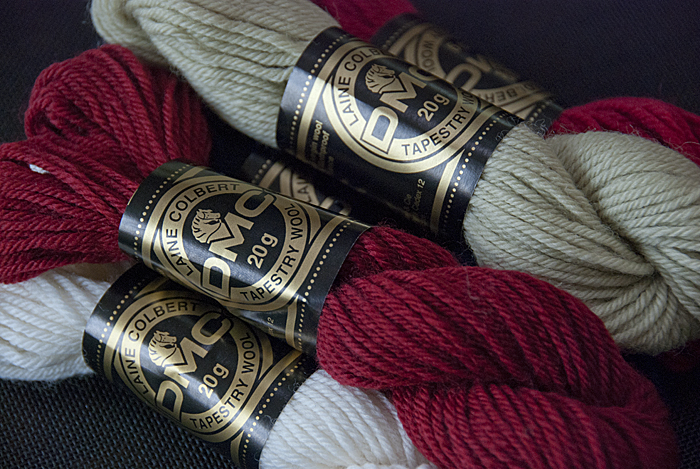 Pearl Cotton.  We carry DMC Pearl Cotton #5 and #3 at Merribee.  This fiber is used for needlepoint primarily.  #5 works best with 18 count canvass and #3 works best with 12 and 13 count canvass.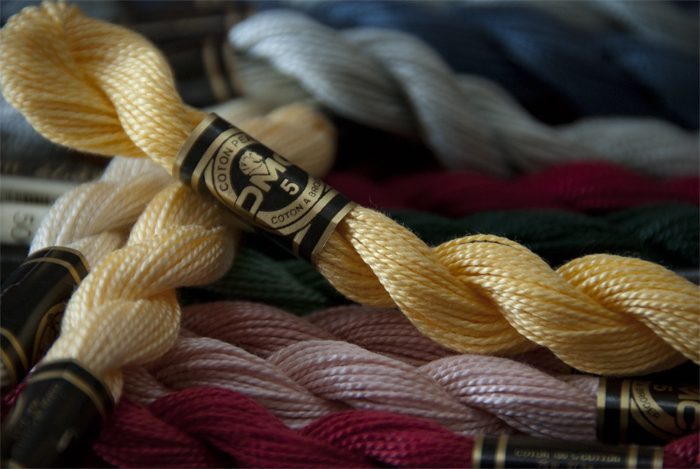 Order.  To order any product on the Merribee Needlearts website, simply call 281 440 4980 during normal business hours.  That way we can give your inquiry the personal attention you deserve.